This site requires Javascript to function correctly.
However, it seems it is either disabled or not supported by your browser.
Enable JavaScript in your browser options, or try the html version.

NEW!

Now you can show the world you're a Baby Scratch fan...

Because we're bringing you a new range of Baby Scratch-Centric gear!

Featuring 3 clean designs including the classic BS Icon, Baby Master Ah'Yah and one decidedly Evil Baby, in a large range of selectable colours and cuts for both sexes.

Just hit any of the designs above or click here to head on over to our shop and grab yourself one today!

Some Baby Info
Baby Scratch, the world's most compact DJ Turntable + Sampler, is born!
Based on the alien technology of Flare Scratch, Baby Scratch is a high quality DJ Turntable in an affordable (free!) package. Scratch classic samples over professionally concocted beats, or record your own voice and start scratching.
When you're ready to go pro, check out Flare Scratch, which features uploadable records and beatloops, zoomed mode and much much more.



Control Descriptions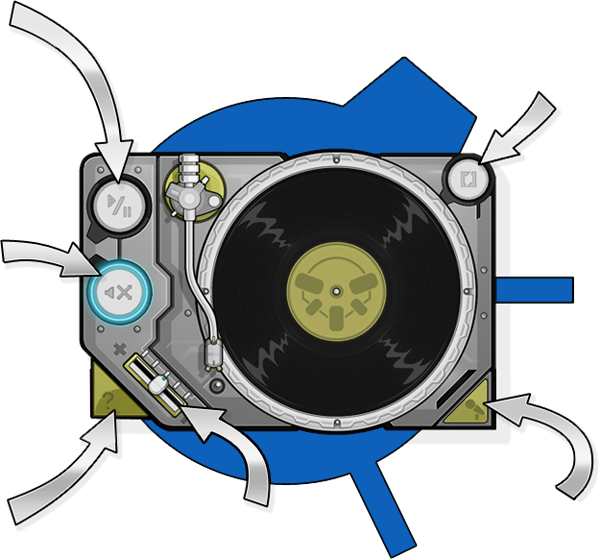 Play / Pause
Hit this button to start or stop the turntable spinning
Transform
Pressing and holding this button immediately silences the Scratchrecord until released
Baby Menu
Tap this to bring up the Baby Scratch Menu. From here you can buy new songs, change settings and info on how to use the app
Volume Fader
Slide this fader to control the volume level of the Scratchrecord
Beatloop Switch
Tap this to start and stop the current beatloop
Record Button
Press this to sample sounds via the inbuilt or external microphone
©2009-2018 Async Pty Ltd